ENVIRONMENTAL BEHAVIOR
PERIPATETICHE DELL'ASCOLTO
Exercises in active listening and
collective musical composition
---
Sound exploration workshop
Partecipants: 20/25
Media: microphones + headphones + walking
Duration: 1 day - 2/3 hours
Idea and workshop by
Fabrizio Saìu
credits frame from Conversazioni alla Fonte Regina video / Carlo Buffa
︎
Peripatetic listening is a journey that combines the walking, microphonic shooting and listening in headphones, in a unique experience of exploring and discovery of the sound environment in relation to the different ways in which it is from time to timeinterpreted, traversed, played and recorded. The use of microphones and headphones as an instrument-prosthesisof the ear allow the explorers torevitalize their awareness about thepotential of sound amplification, crossingthe threshold of the audible and the boundaries between proximity and distance and experiencing the objective possibilities ofsound capture and fixation according to ashared approach.
At the same time, they also allow us to discover its limits by finding in active listening, without prostheses,a more global mode of bodily listening, in which hearing, touch and bodily movement constitute the occasion for a singular encounter with sound. Peripatetics of listening is a pleasurable and surprising opportunity to share both individual and collective activelistening practices, and to become acquainted with some of the most recent research that characterizes soundscapes studies bothfrom a theoretical and practical point of view. The meeting will include many exercises aimed at listening awareness, but also at the creation of traces, signals, and sound prints capable of entering into dialogue with the host environment. Being aware of the world means knowing how to contemplate and together implies an action placed between autobiography and biography.
Past workshops: [2017] Triennale (Milano).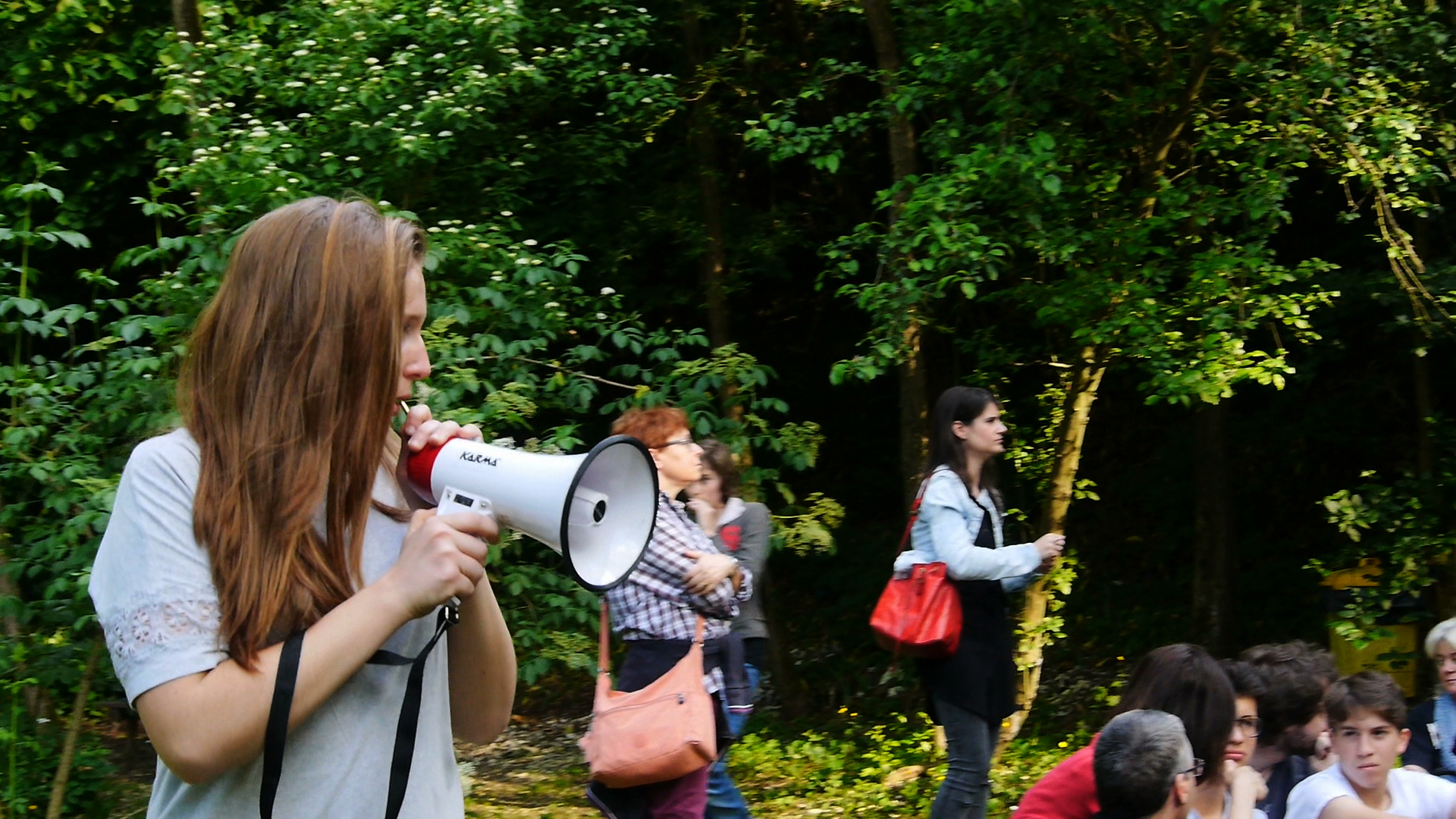 WORKSHOP
MECCANISMI
ATLETICI E FORMA CONCERTO
(2019-NOW)