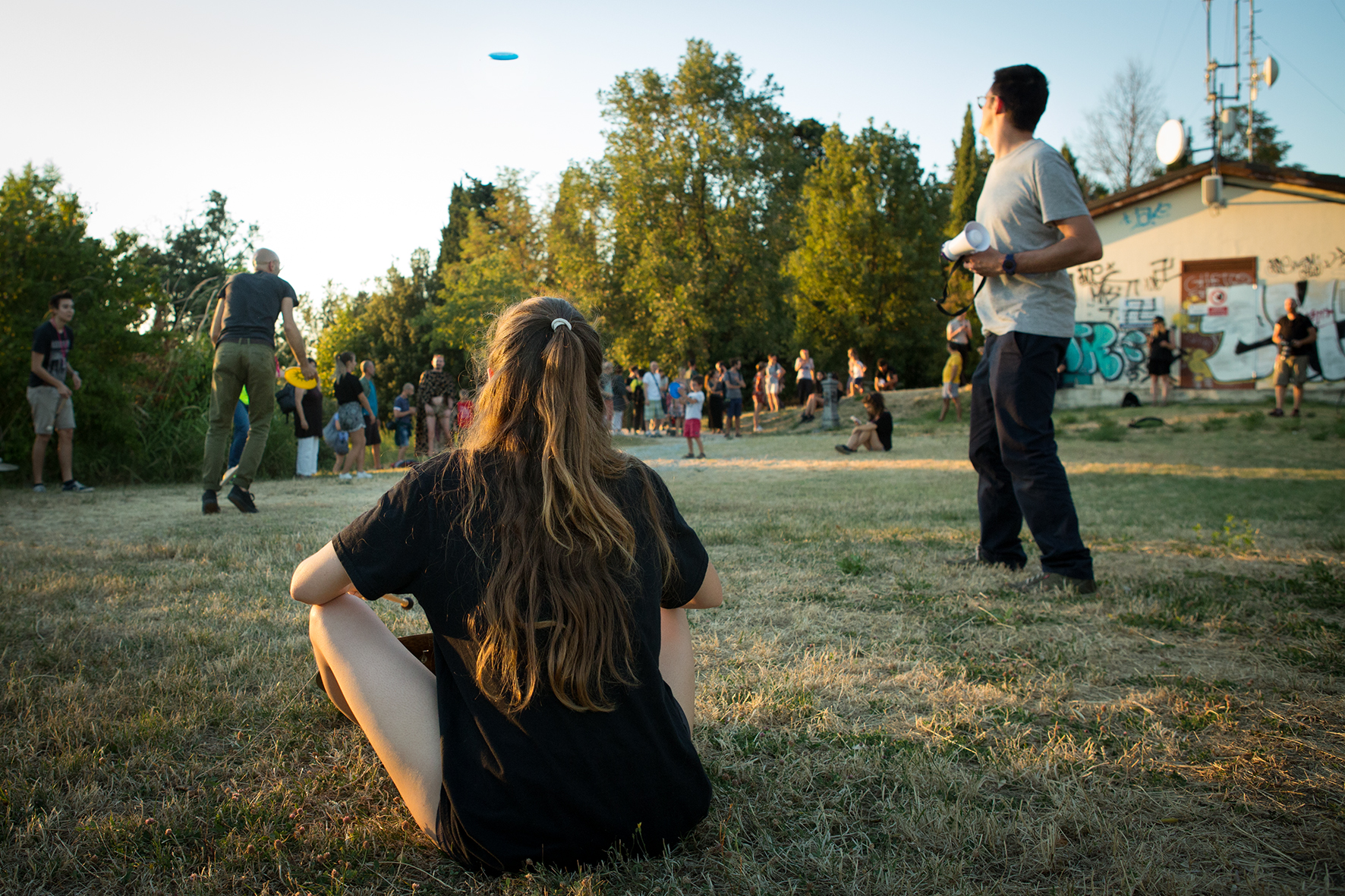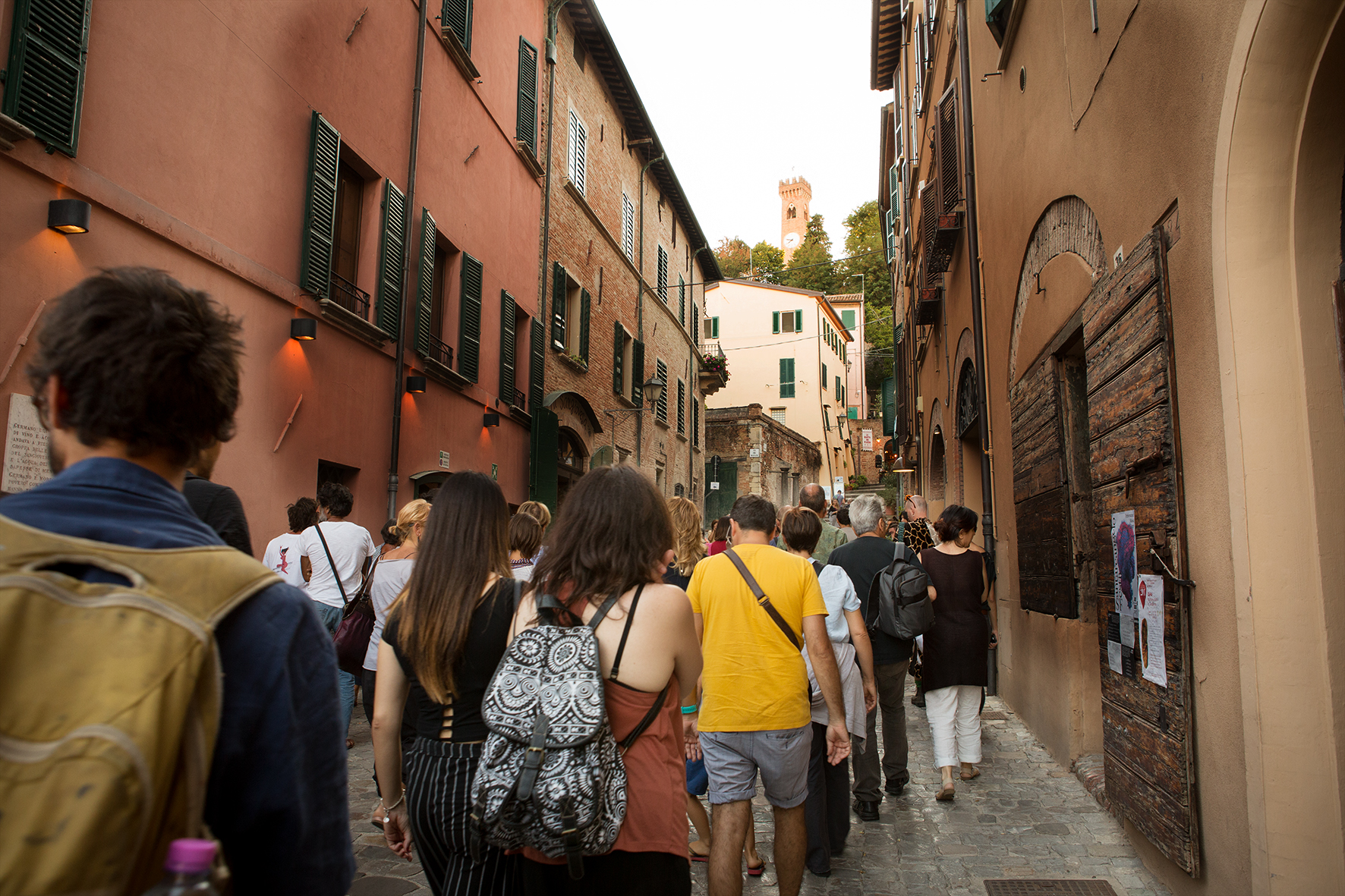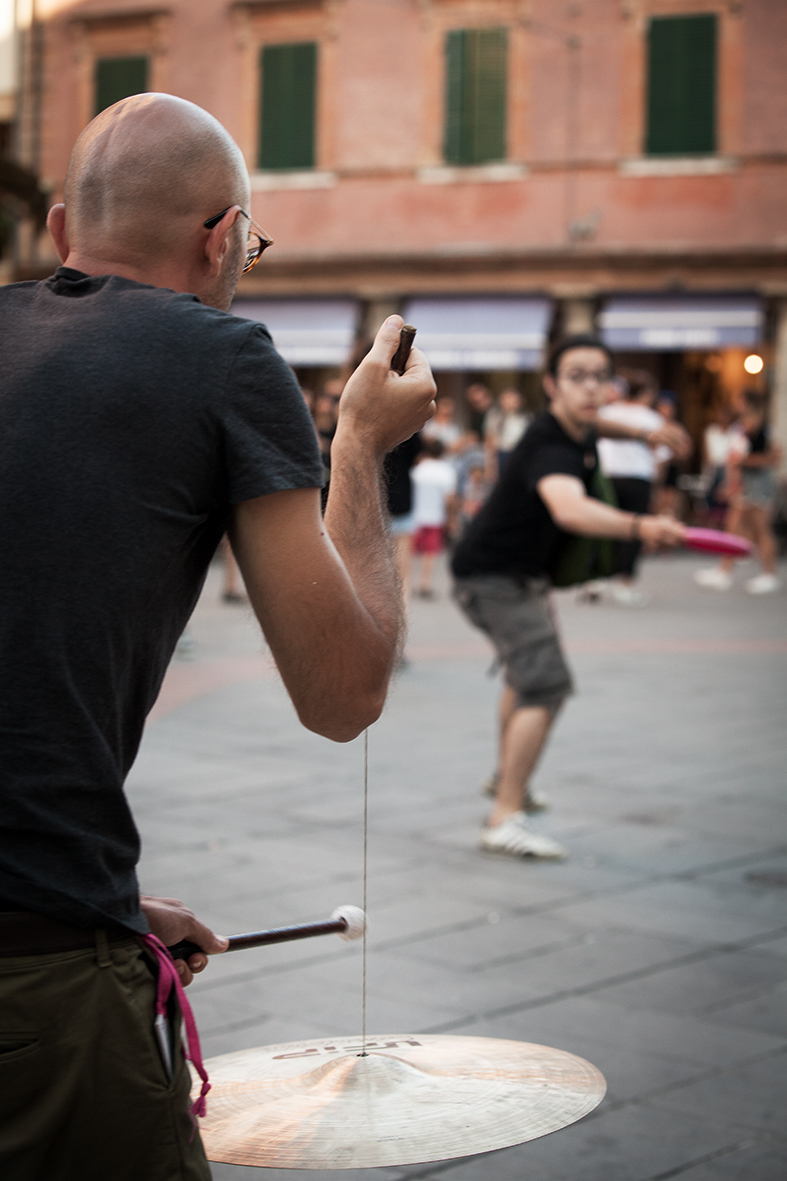 COLLECTIVE ACT ︎
ROVESCIO
THE FRISBEE WAY
A sound action for movers and traceurs
---
Collective act for processionists, soundmakers, frisbee players and filmmakers
Media: 25 Ufip cymbals, 10 frisbee, 2/4 speakers, 1/2 cameras
Duration: 30/40 minuti
Idea, Direction and Performance by
Fabrizio Saìu
with free participants
Production by
Fabrizio Saiu
ph. ©DIANE_ilariascarpa_lucatelleschi - Santarcangelo Festival
︎
Rovescio The frisbee way is a site-specific performance conceived for Santarcangelo Festival in 2017. The intervention inaugurates a theoretical and practical confrontation with the procedures of happening and musicircus and translates them into a complex collective practice that combines filmmaking, freestyle frisbee, soundmaking and a rhythmically cadenced procession.
︎
︎
Performed in Santarcangelo Festival - Santarcangelo (2017)
︎
︎
Performed in The Big Beat Night - Brescia (2017)
WORKS
(UNDER CONSTRUCTION)






MÉTRON
(2014)





PESO
POSA
FIGURA
(2012)




GRANCONA
(2012)


NEWS
OCTOBER/DICEMBER 2021 ︎
resident artist @
Urge
(Brescia) / During his residency in Urge I will focus his research on the development of the direction of
Métron Extended
: a concert for an athlete-musician, 35 percussion cymbals and a vocal synthesis device.
MAY, 24 2022 ︎
Shared Training /
Intermission
@
Lavanderia del vapore
- Torino
Fabrizio Saiu, mover, performer and musician, works in experimental music and in performing arts field, focusing on the concerto, collective acts and environmetal behaviors: performative mechanisms based on the twine of different practices in which the environment, body actions and the sound are central elements.
︎
︎
︎

e.
info@fabriziosaiu.com | m. +39 348 038 3602